CATEYE EL135/Omni 3 LIGHT SET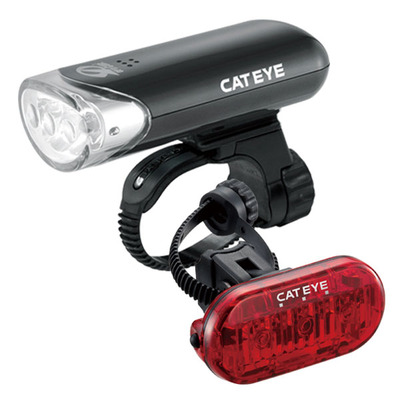 HL-EL135 front light - has three LEDs with OptiCube lens technology for a wider beam with excellent visibility.
Featuring flashing and constant modes, as well as more than 320 hours of runtime. This is the perfect compact commuter light.
Features:
- 320 hours flashing mode
- 80 hours constant mode
- Runs on 2 AA batteries
- FlexTight mounting bracket

Omni 3 rear light - awesome triple-LED performance at an economical price. Three modes let you decide how flashy you want to be.
Features:
- 3 flashing modes
- Up to 150 hours of runtime
- Runs on 2 AAA batteries
- FlexTight mounting bracket