KRUSH Rotor Revive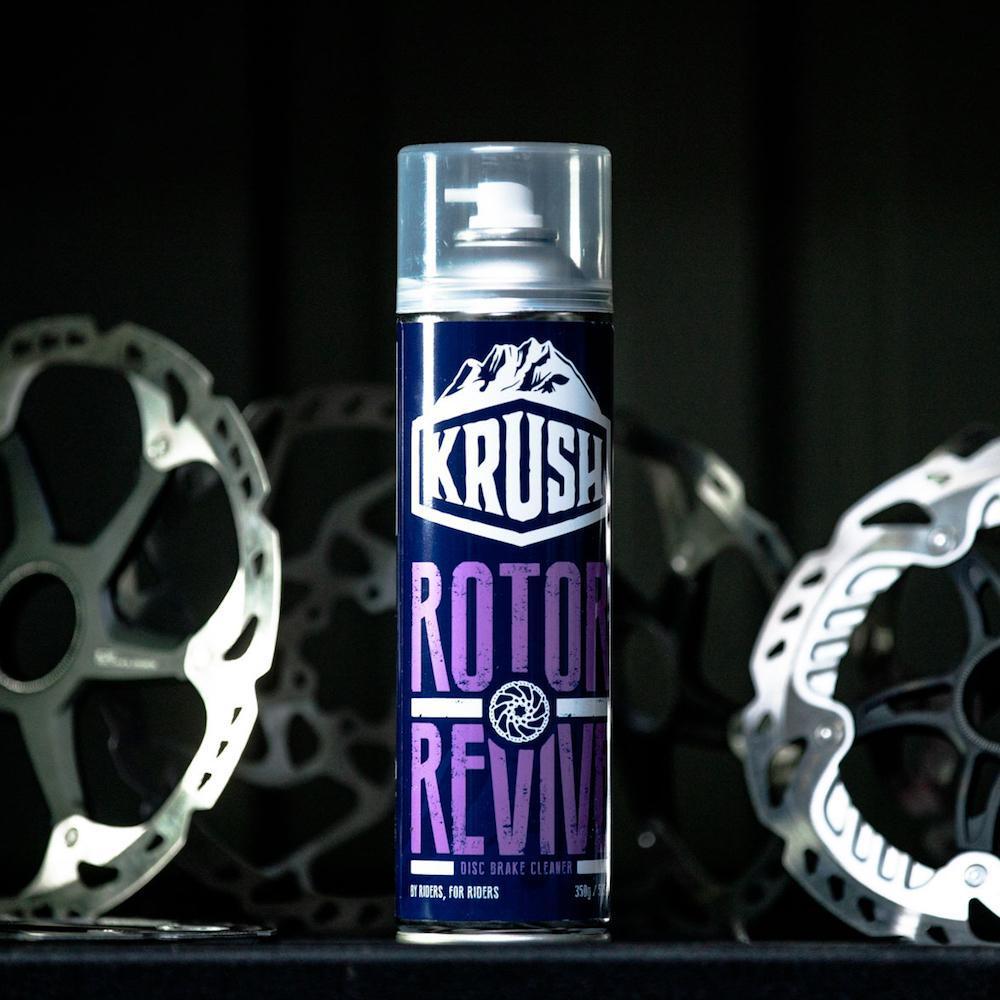 KRUSH Rotor Revive is for the modern mountain biker that demands the best performance out of their bike and bike components day in day out.

Easy to use, it evaporates leaving no residue and increases the lifespan of your brake components. Simply spray directly into brake caliper, pads and brake rotor. Allow to evaporate & use a dry clean cloth to wipe off any excess and overspray.
100% Australian made its the perfect addition to your KRUSH bike care inventory.
535ml aerosol